New Google Chrome Remote Desktop App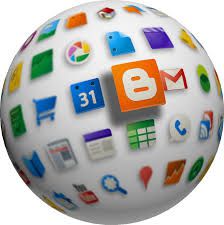 Google is one of the largest E-commerce companies in the world, starting out as just a simple search engine; it now has a host of online services, a web browser, electronic gadgets such as phones, tablets, and computers, and much more. The company has recently released a new mobile app, Google Chrome remote desktop. The app is just one more way for consumers to access their home PC and files on the go. Unfortunately it is only available for Android phones and tablets, there is no word on when it will be available to iOS users, but will be at some point in the future. Click here for more information.
The app is the predecessor to Chrome remote desktop, which allowed users to access their home PC from their laptop or other PC. Chrome remote desktop is available for MAC computers and allows consumers to connect to other computers, no matter where they are. There are several apps in the Google Play store which allow users to do the same thing, but this app is free to use. Being that it is a Google product, it will most likely be easy for users to figure out and use on a daily basis. The app does the same thing as Chrome remote desktop but allows for more flexibility as you can use it on a phone or tablet.
As with most apps and programs that allow consumers to remotely access data, security is of the utmost importance. The Google remote desktop and the preceding app both require users to create a six digit pin for added security. From a PC users can easily access their remote desktop by opening a new tab and inputting the six digit security code, for the app, users only need to open the app and put in the security code. The app seems like it might be easier, and it should be possible to get the app on computers running Windows 8.1. Being able to access your PC from anywhere is important because life is busy and people are always on the go.
For an even more secure connection, Google has set up their remote desktop program and app to run over their own SSL encryption features. This means that no one, except the user is able to access their computers. No data is recorded during sessions which makes everything even more secure. This begs the question though, does it work the same or similar to a web password, where if you have the security code, will you be able to access the PC from any device or will you have to connect them first.
The app seems like a great idea overall. Using the app combined with cloud services such as Google Drive or Dropbox, would allow user's unlimited access to their files, no matter where they are located. If users must connect devices before using Google's remote desktop app, then it might be simpler for some users to continue using their cloud storage instead.
Share this post